Laila Ali -- I Can Beat Ronda Rousey ... 'She's Too Small'
Laila Ali
I Can Beat Ronda Rousey
'She's Too Small'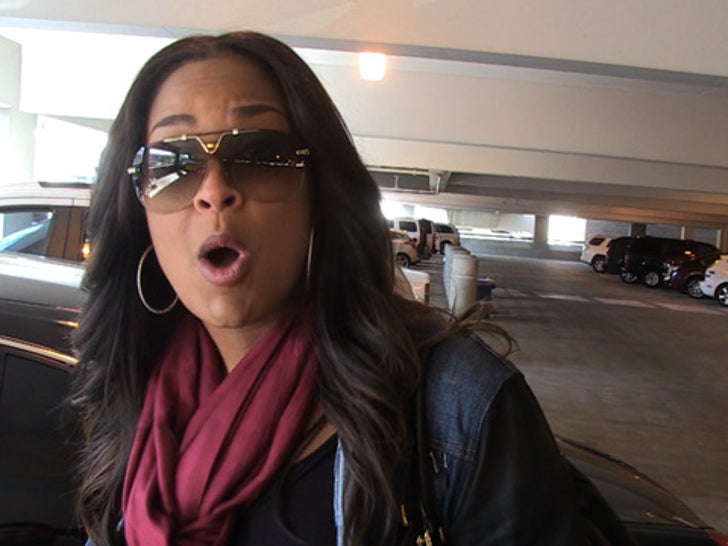 Laila Ali tells TMZ Sports ... there's NO WOMAN ALIVE who could beat her in a fight ... and that includes UFC superstar Ronda Rousey.
Muhammad Ali's daughter -- who was 24-0 in her boxing career -- was at LAX this weekend when we asked if she thought she could hang with the MMA superstar if the two ever decided to fight.
At first, the 37-year-old champ was shy ... saying it's hard to compare a boxer to an MMA fighter ... but ultimately declared, "No woman can beat me, period."
The 5'10" Ali also pointed out her size advantage over the 5'7" Rousey -- "She's like the size of my daughter ... my 3-year-old."
Sounds like fightin' words!!!!