Evander Holyfield -- MC Hammer Was My Justin Bieber
Evander Holyfield
MC Hammer Was My Justin Bieber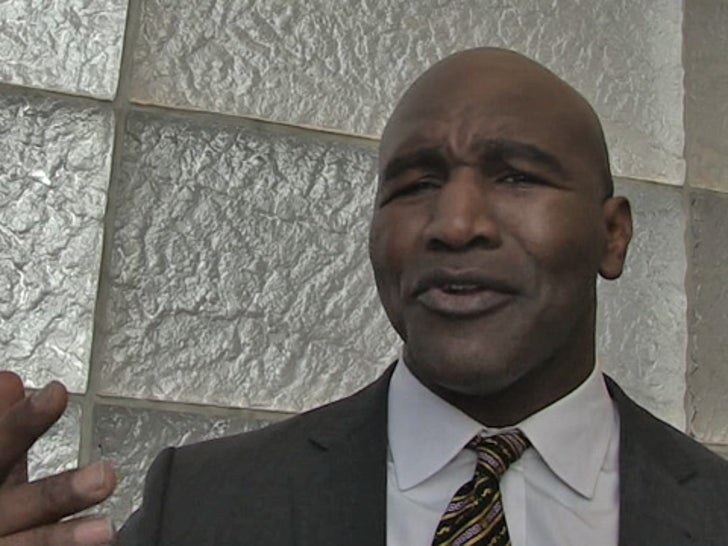 Holyfield tells TMZ Sports he brought the "U Can't Touch This" rapper to the ring with him when he beat Riddick Bowe in Vegas back in 1993 ... after losing to Bowe in their previous bout.
But while Evander says his celeb tagalong wasn't exactly a "lucky charm" -- he seems to be saying that Hammer affected the energy going into the fight ... which might've given him a boost he didn't have the first time around.
As Holyfield put it -- Hammer helped to "bring a new shake into the game."