NBA's Jayson Williams -- We Bet On 'TMZ' In Prison
NBA's Jayson Williams
We Bet On 'TMZ' In Prison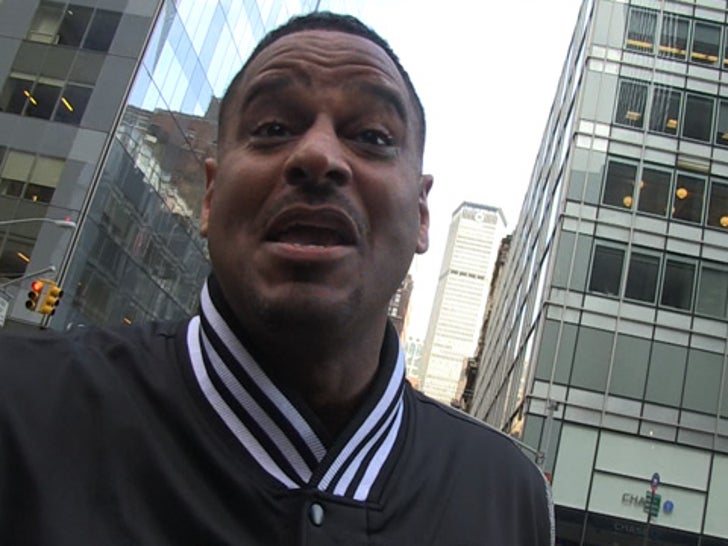 Prison's not just for license plate making and shower rape ... it's also for GAMBLING ... so says ex-NBA star (and ex-con) Jayson Williams ... who says inmates LOVE to bet on the TMZ show.
Williams knows a little something about doing time -- he spent eighteen months in a New Jersey prison before spending eight months at Rikers Island stemming from a DWI arrest.
So, how did the former New Jersey Nets superstar pass the time in the big house?
JW says he and his fellow prisoners would bet on the time stamp that shows up on screen at the beginning of "TMZ on TV" which shows the exact time Harvey Levin starts the morning meeting (see below).
But get this ... Williams says he found a way to beat the odds -- connecting with his snitches on the outside who had already seen the show.
Hey, when gambling with crooks ... anything goes.