Tiny -- Me At The Mayweather Fight? Not A Chance In Hell
Tiny
Me At The Mayweather Fight?
Not A Chance In Hell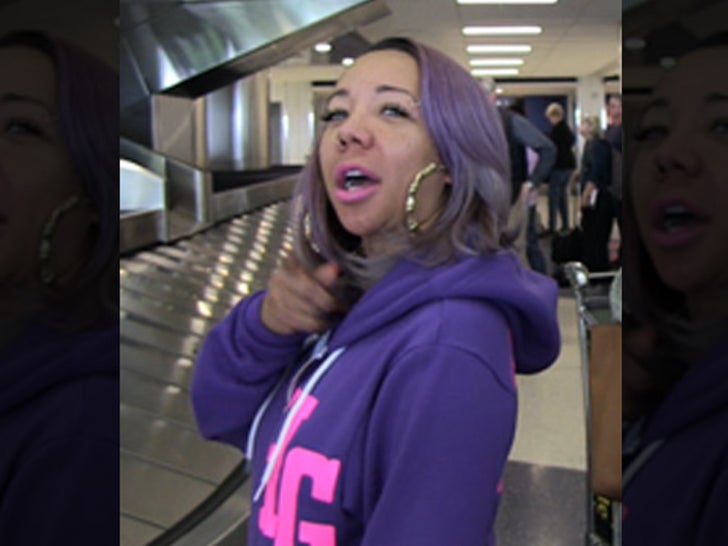 You might remember ... T.I. ran up on Mayweather at a Las Vegas Fatburger last year and a gigantic fracas ensued. Floyd claimed the dust up happened because T.I. thought he was banging Tiny.
Well it's clear that Tiny wants no part in a rematch between the two men 'cause when we got her out at LAX recently and asked if she'll be attending the mega fight ... she couldn't have been more clear.
Good news for Floyd though ... she said he's gonna pull it out.
We meant the fight T.I., calm down.