Kyle Richards -- When Real Houseswives Wine, It's Real Bitch
Kyle Richards
When Real Housewives Wine
... It's Real, Bitch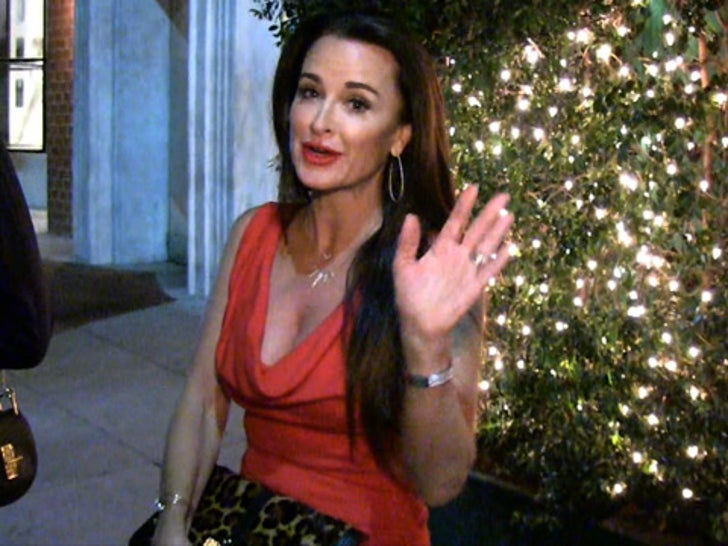 Kyle Richards is calling BS on some people in the TMZ newsroom who believe the whole wine-glass throwing scene on "Real Housewives of Beverly Hills" was fake.
Kyle and hubby Mauricio were leaving Mr. Chow in Bev Hills when our photog asked if it was one of those breakaway glasses ... because we thought the whole thing was staged.
Kyle was pretty convincing it was the real deal when her Lisa Rinna hurled the glass at her sister Kim.
And speaking of Kim, Kyle makes it pretty clear they're on the outs. And listen closely when Mauricio chimes in ... sounds like he couldn't be happier.