Rob Lowe -- Son Rags on Shirtless Pic ... 'Bad Decision Rob Lowe'
Rob Lowe
Son Rags on Shirtless Pic
That's 'Bad Decision Rob Lowe'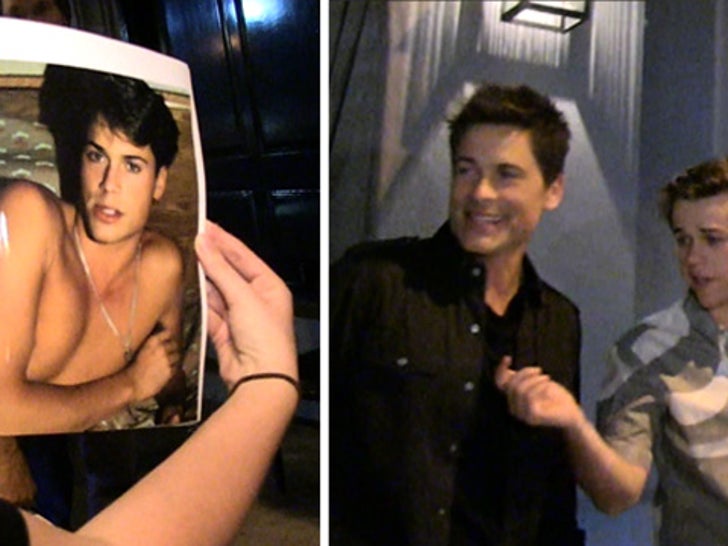 We've all have embarrassing photos from our past -- one of Rob Lowe's surfaced Tuesday night, and his son had the BEST time railing on his dad.
Lowe -- who was celebrating his "deal with the devil" 51st birthday -- was out at Craig's in West Hollywood with his family when a young autograph seeker showed up with an epic photo of Rob, circa 1980s.
Lowe's son Johnny was hilarious, invoking Rob's infamous DirecTV commercials.