AJ Green's Wife -- DANCE CREW BREAKDOWN ... At Huge ATL Wedding
AJ Green's Wife
DANCE CREW BREAKDOWN
... At Huge ATL Wedding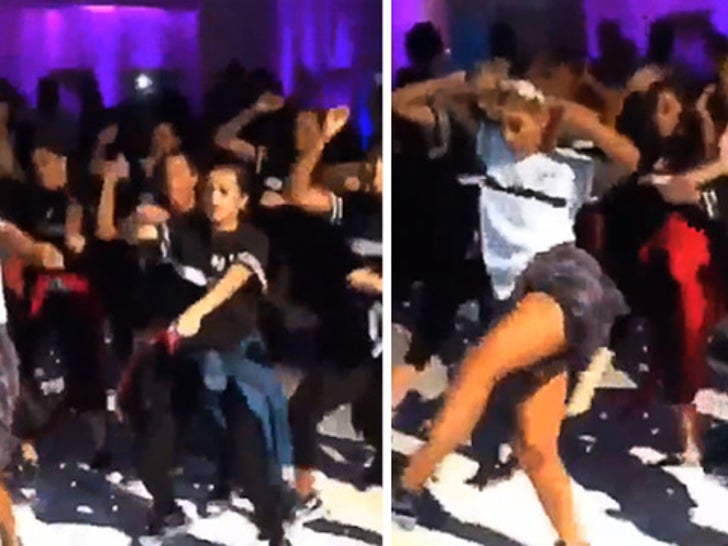 Cincinnati Bengals superstar A.J. Green is officially a married man -- after tying the knot at a SICK star-studded wedding in Georgia ... complete with a hip-hop dance routine featuring his bride.
With teammates like Andy Dalton, Carlos Dunlap and Mohamed Sanu in attendance, Green married his longtime girlfriend Miranda Brooke at the historic 200 Peachtree venue in Atlanta.
The highlights:
-- A.J. had a "Hot Dawg" stand
-- There was a masquerade dance with cool masks
-- And everyone went crazy when they busted out a traditional "second line" dance
As one person who was there put it, "It was the craziest wedding we've ever been to -- beautiful! So happy for A.J. and Miranda."