Iman Shumpert -- Erotic Lap Dance at Concert ... From Hot GF
NBA's Iman Shumpert
Erotic Lap Dance at Concert
... From Hot GF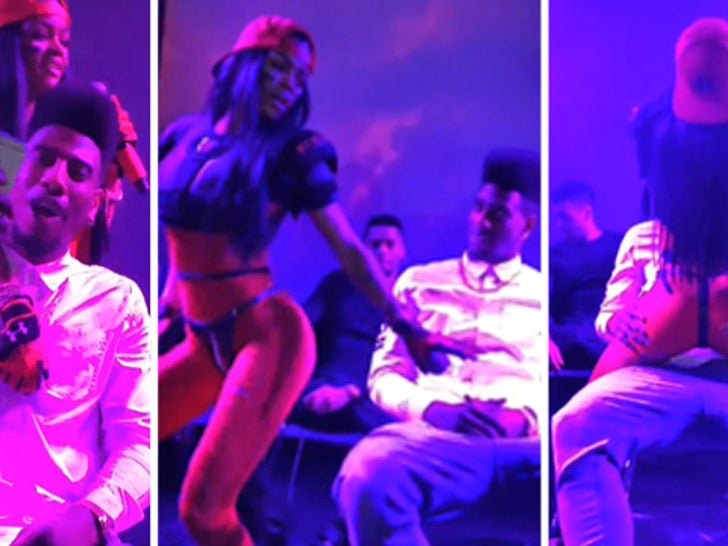 Cleveland Cavs star Iman Shumpert experienced the perks of having a hot R&B star girlfriend ... when she brought him onstage for an erotic lap dance during a NYC concert ... and we've got the video.
Shumpert was hanging out on the stage at SOB's Thursday night ... while Teyana Taylor rocked out in an extremely revealing outfit.
As the beat started to slow down, things started to heat up ... with Teyana climbing on top of her man and riding him like a 6'5" rodeo horse.