Kendrick Lamar -- Bumping in C-O-M-P-T-O-N for Hometown Music Video Shoot
Kendrick Lamar
Bumping in Compton For
Hometown Music Video Shoot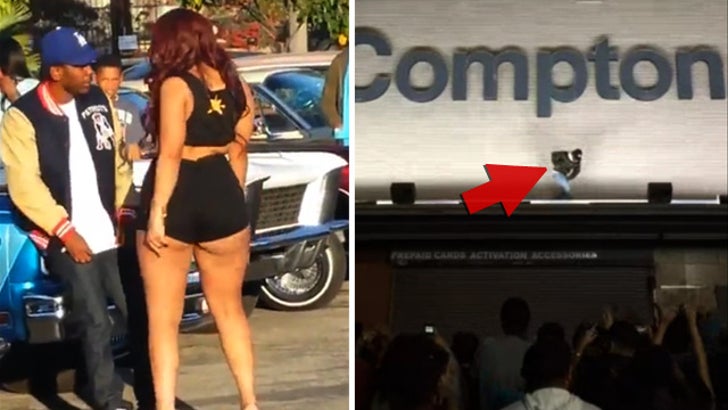 Instagram
Kendrick Lamar's streak of cool performances continued with a trip to his hometown of Compton ... where he was shooting a music video at a swap meet.
This wasn't just any swap meet ... it's the legendary Compton Swap Meet, where Eazy E and Dr. Dre shot videos back in the day. Kendrick was there to shoot a video for his next single, "King Kunta."
Lamar's video could be legendary -- and not just for the music. Compton Mayor Aja Brown tells TMZ the lot was recently sold to a developer who plans to use it for a retail store ... so Lamar's shoot could be the last one there.
Brown added she's proud Kendrick's hasn't forgotten his roots ... and frequently comes back to Compton to support the community.