Michael Jordan's Ex-Teammate -- I WAS BETTER THAN MJ ... In Ping Pong & Pool
Michael Jordan's Ex-Teammate
I WAS BETTER THAN JORDAN
... In Ping Pong & Pool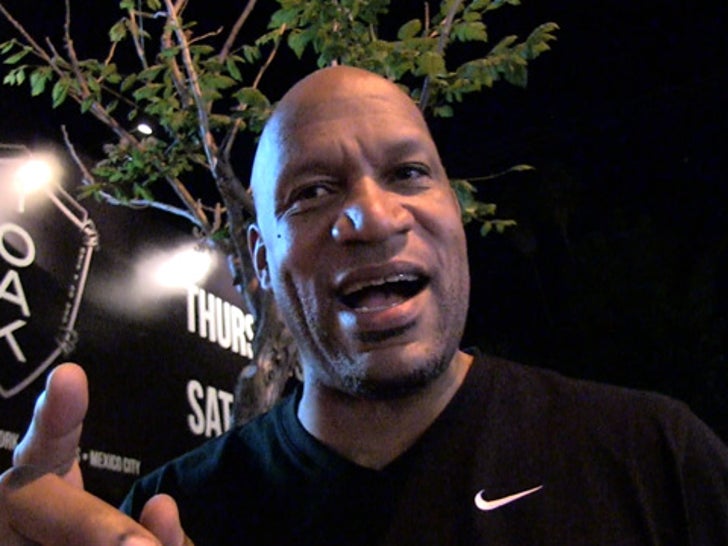 Michael Jordan's greatness apparently doesn't extend to frat-house pastimes ... cause his ex-teammate Ron Harper tells TMZ Sports he DOMINATED his airness ... at ping pong & pool.
Harper was MJ's teammate on the Bulls from '95 to '98 when Jordan was an absolute basketball GOD ... and really could do nothing wrong on the court.
So when we got Harper leaving 1Oak in L.A. recently we had to ask the five-time NBA champ ... have you ever beaten Jordan in anything?
Check out the clip -- Harper answers our question with an emphatic HELL YEAH, then goes on to tell us how he took his fair share of pong and billiard contests off Jordan.
FYI -- We've seen Jordan's beer pong skills ... Ron may have a point.