Ex-SB Champ Desmond Bishop -- Dippin' It Low ... With Super Hot Fitness Model
Ex-SB Champ Desmond Bishop
Dippin' It Low
With Super Hot Fitness Model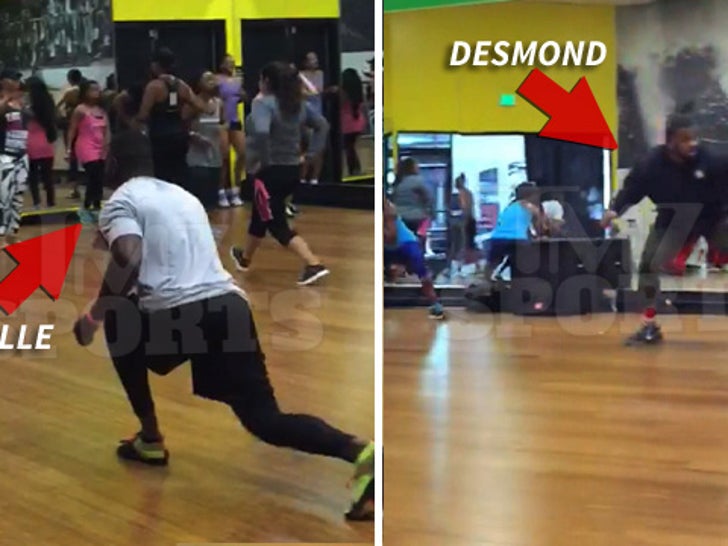 Super Bowl champ Desmond Bishop knows the perfect way to get ready for the ultimate man's game ... and that's to train like a total chick.
Bishop and former SD Chargers player Lavelle Hawkins ditched the macho-man workouts for a "Body Blast Boot Camp" class in L.A. recently to strut, dip, and lunge with all the ladies.
If you think the two world class athletes breezed through their session you're wrong ... this class was run by celebrity trainer -- and super hot fitness model -- Lita Lewis, who Desmond tells TMZ Sports is a BEAST in the gym.
"It's pretty hard, a few times I had to tap out."
Lewis has worked out with huge sports stars like Kevin Durant and Justin Tuck in the past. Bishop says that while it's her program that gets them in the door, the fact that she's smokin' hot doesn't hurt either.
"I like the music, the dancing part of it, and her looks just make it that much better."