Colin Kaepernick & Vernon Davis -- 49ers Team Bonding ... With Bikini Model
Colin Kaepernick & Vernon Davis
49ers Team Bonding
... With Bikini Model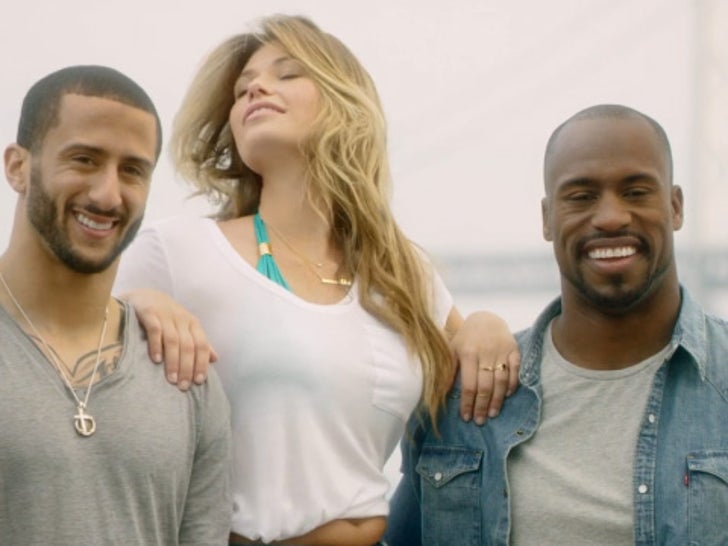 With their team in peril, nothing brings a quarterback and a tight end together like a photo shoot with a hot Sports Illustrated bikini model.
SF 49ers QB Colin Kaepernick and Vernon Davis hooked up with Samantha Hoopes for a photo shoot for Levi's jeans ... and despite the crappy weather, Hoopes looked like she was ready for the beach.
As for Colin and Vernon, it looked like there was some friendly competition for Sam's attention -- and they even threw some friendly zingers at each other.