Tyga -- Sneaker Release Party RUINED By Sneaky Process Server (VIDEO)
Tyga
Sneaker Release Party RUINED
By Sneaky Process Server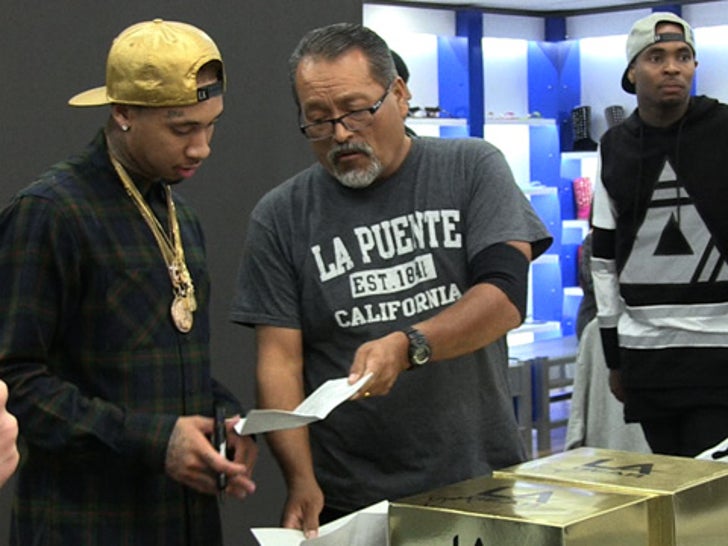 Bad news/good news for Tyga -- he got served with legal papers during his big sneaker unveiling Tuesday night, but the guy who served him bought two pair!
Tyga was hit while revealing his new kicks for L.A. Gear at Shiekh Shoes in Hollywood.
You gotta give the process server credit ... he stood in line for more than two hours, bought two pairs of kicks at $120 a pop, had them autographed ... and that's when he hit Tyga with the papers. To add insult to injury ... the guy even got a pic with Tyga!
The process server wouldn't get into what the papers were for, just saying that apparently Tyga owes someone money.