UFC's Josh Koscheck -- Someone KO'd My Teeth ... Don't Worry, I've Got Backups
UFC's Josh Koscheck
Someone KO'd My Teeth
(Don't Worry, I've Got Backups)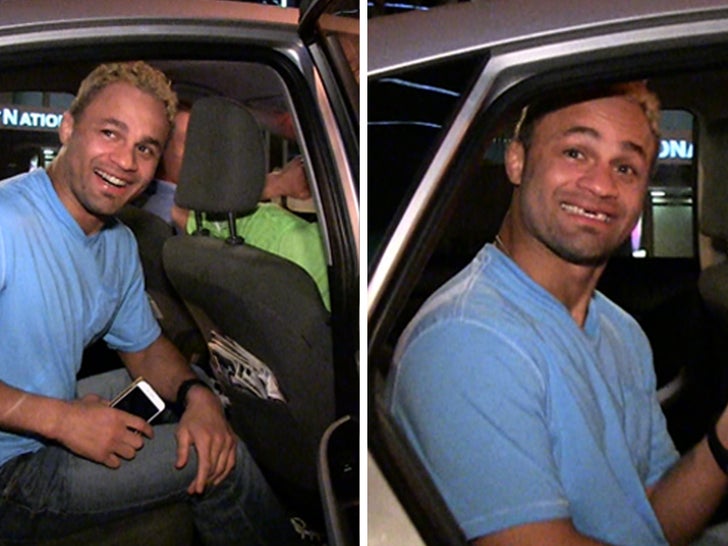 You know how tough Josh Koscheck is?? He tried to eat a steak last night ... without his two front teeth!!
The UFC superstar was leaving Boa Steakhouse ... looking a little more Michael Strahan-ish in the mouth region than usual -- so we had to ask, what's up with your grill?!
Don't worry, Josh always carries backups ... and popped in a couple of FAKE TEETH to fill in the gaps during our conversation (we asked about retirement, his answer is interesting).
See, Tiger Woods ... no reason to be so embarrassed!!