Webbie -- God Told Me Personally ... Get Baptized!!
Webbie
God Told Me Personally ...
Get Baptized!!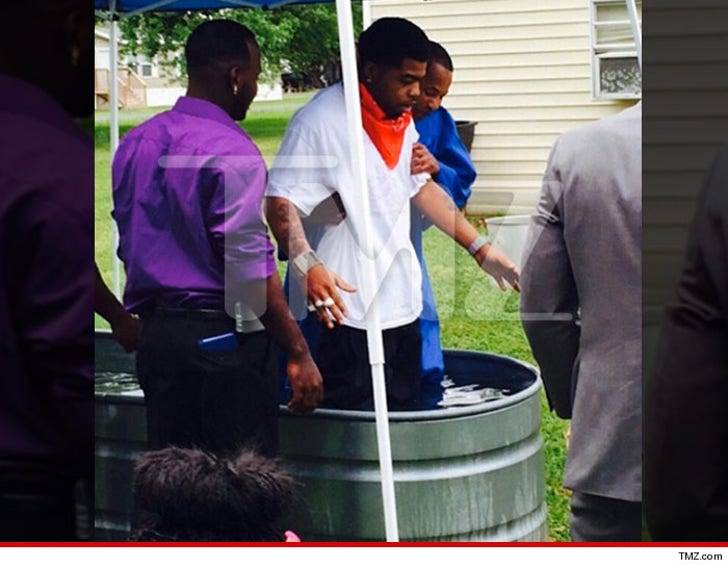 EXCLUSIVE
Webbie got baptized on Easter, and he says he got the calling from the Big Man himself.
Webbie -- yeah the same guy who got busted for drugs in 2011, and battery in 2012 -- was down at a Louisiana church Sunday, when the preacher asked if anyone wanted to be baptized. The rapper said the good Lord told him to take the plunge.
Bada bing, bada boom ... instant Christian.
We're told it only took about 30 seconds to find salvation and after he was saved, he celebrated with friends over boiled crawfish.
No word whether he'll still pump out Bible-friendly classics like "Gutta Bitch," "Bad Bitch," or "Trilla Than A Bitch."