Jamie Foxx -- Admits Nat'l Anthem 'Was a Little Off'
Jamie Foxx
Admits Nat'l Anthem 'Was a Little Off'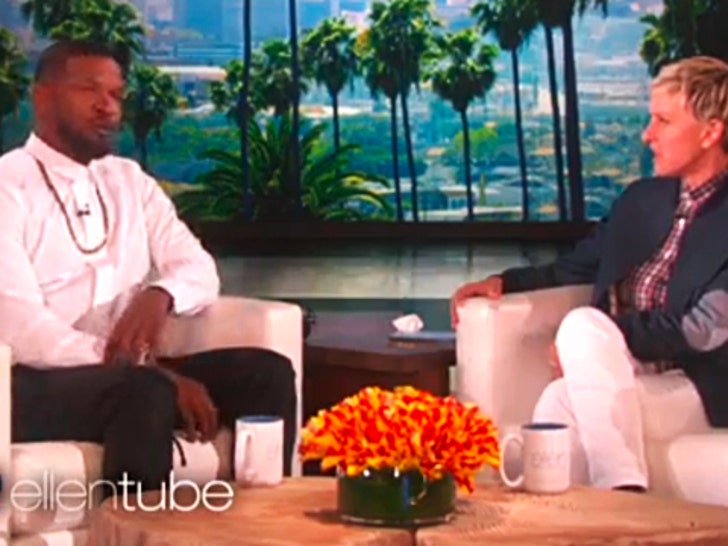 Jamie Foxx says his blackness compelled him to do a big over-the top-rendition of the national anthem at the Mayweather fight ... and says technical problems are the only thing to blame for the sharp criticism.
Foxx just appeared on "Ellen" -- and explained that his ear pieces failed while he was in the ring ... causing him to be out of sync with the orchestra that was playing beside him.
Despite the mishap, Foxx says his performance "killed" in the arena (in a good way) ... a statement that seems to be refuted by video of Jake Gyllenhaal ... who couldn't have looked less impressed.
Still, good to have confidence ...