'Walking Dead' Producer -- Tyreese and Father Gabriel Are Still Family
'Walking Dead' Producer
Tyreese and Father Gabriel
Are Still Family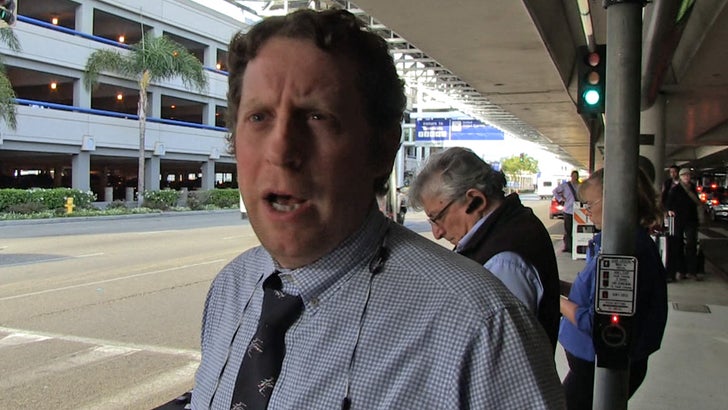 TMZ.com
It's been a tough week for "The Walking Dead" stars Chad L. Coleman and Seth Gilliam ... but show producer Scott M. Gimple still has their backs, and says society can learn a lesson ... from one of them.
Gimple was at LAX when he told our photog that Chad -- whose character Tyreese has already been eaten by zombies -- made a good point when he questioned humanity. Granted, he could've done it without screaming on a packed subway train.
As for Seth ... Gimple gave us his prediction for Father Gabriel's future ... on the show -- and in the legal system. He also has some tasty zombie apocalypse tips for folks in L.A..