Jimi Hendrix -- Excuse Me While I Sue This Guy ... Over Legendary Guitar
Jimi Hendrix
Excuse Me, While I Sue This Guy
... Over Legendary Guitar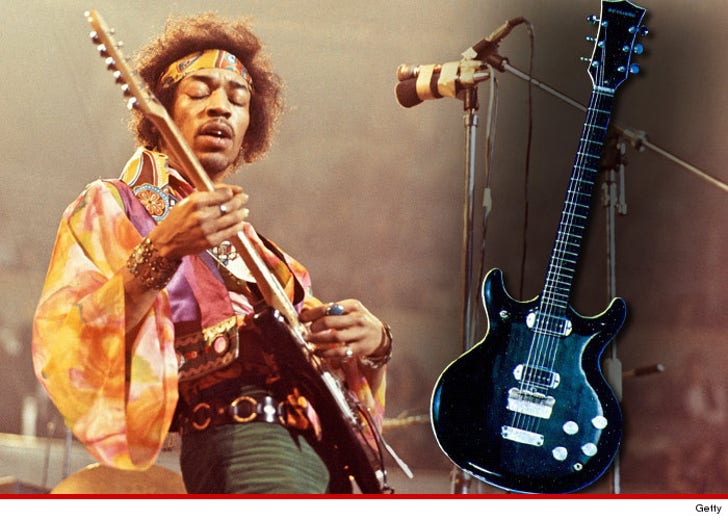 EXCLUSIVE
One of Jimi Hendrix's fabled axes was allegedly stolen by a guy who's now trying to cash in by selling the guitar -- but the money men behind Jimi's estate are gunning to shut down the sale.
The battle is over an Acoustic Black Widow guitar ... which went to Jimi's dad when Hendrix died in 1970. Then in 1995 ... pops gave it Experience Hendrix, LLC -- Jimi's licensing and merchandising company. Experience Hendrix believed the guitar was in its possession until June 2014.
That's when, according to a lawsuit filed by Experience Hendrix, Julien's Auctions contacted the company to authenticate a Black Widow that Brian Patterson was attempting to sell as a Hendrix treasure. Hendrix attorneys say Patterson got the guitar from a guy who somehow got it after divorcing Janie Hendrix ... Jimi's sister.
The Hendrix co., represented by Ed McPherson, says its the rightful owner ... and is demanding Patterson hand over the guitar immediately, and fork over at least $750k in damages.
Or as Jimi might put it -- Hey Brian ... where you goin' with that guitar in your hand?