Ariana Grande -- Only One Direction for Niall Horan ... the Friend Zone
Ariana Grande
Only One Direction for Niall ...
The Friend Zone!!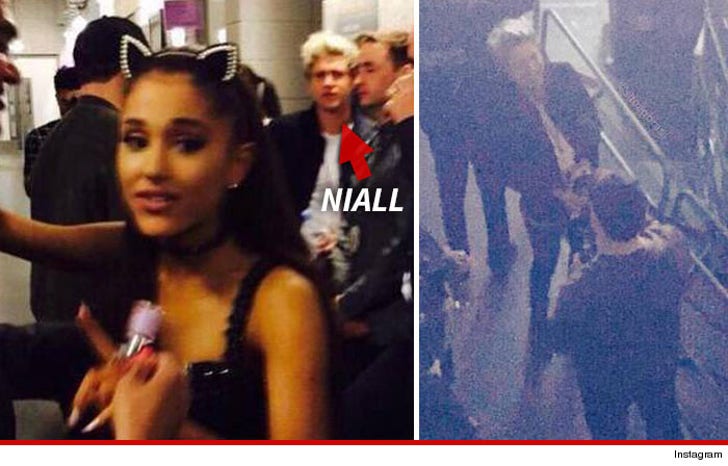 EXCLUSIVE
Ariana Grande and Niall Horan hung out way past their bedtime Monday night -- but don't get your panties in a bunch just yet 1Ders.
Our Ariana sources say the One Direction singer was invited to her concert in London Monday night. After the performance, she and Niall hung out backstage, but it was anything but intimate. Ariana's manager Scooter Braun and both of their entourages were also there.
After the backstage pow-wow, the group headed off to Cirque Le Soir nightclub -- and stayed out till 3:30 AM. But when the fun was over ... we're told they went their separate ways.
Too bad it wasn't a real hook-up since the normally rabid 1D fans have actually been pretty positive about Ariana. Must be the wild video of their after-party that won 'em over.