Kim Kardashian -- Boy or Girl, I'm Not Baby Shopping ... Yet (PHOTO)
Kim Kardashian
Boy or Girl ...
I'm Not Baby Shopping Yet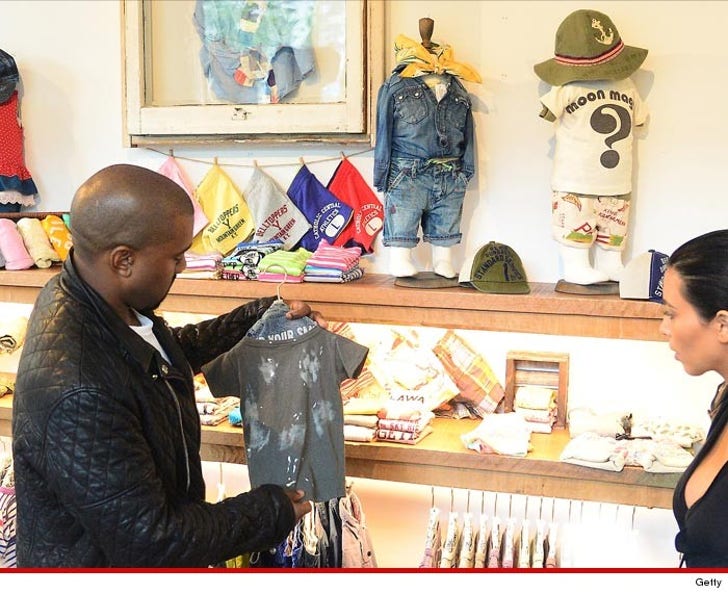 Exclusive Details
Kim Kardashian and Kanye West might very well be having a baby boy -- but don't read too much into those photos of them shopping for little boy clothes.
According to our sources, Kim and Kanye are playing it really close to the vest on the baby's sex right now -- maybe they know, maybe they don't ... but they're not saying.
Kimye was seen Monday afternoon purusing the boys section in a New York boutique, so the Internet collectively figured ... they must be having a boy! But we're told Kim and Kanye were shopping for something for Kourtney's daughter Penelope, and they just happened to be drawn to items in the boys section.
Not to mention ... they are holding up clothes for a toddler, not a newborn.
Expect a carefully orchestrated announcement (*cough, Kris Jenner*) to come in the near future.