'Party Down South' Star -- I Have A Right To Bear Arms … And My Baby
'Party Down South' Star
I Have A Right To Bear Arms
… And My Baby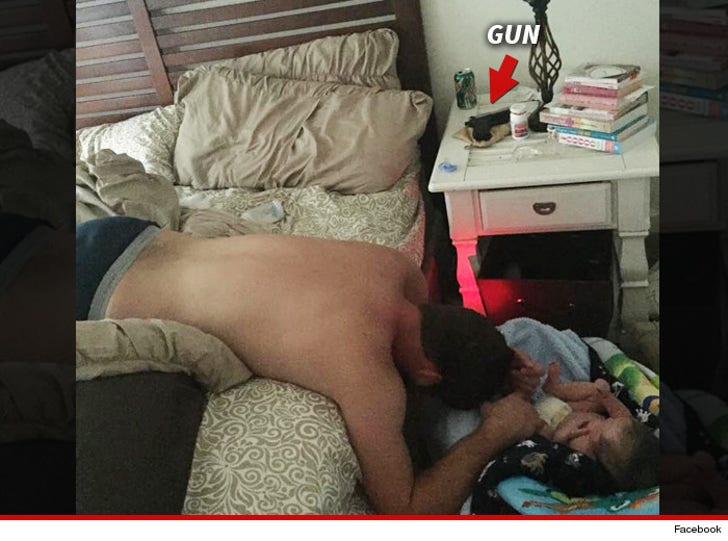 EXCLUSIVE
Former "Party Down South" star Taylor "Lil Bit" Wright is hollerin' like a stuck pig about all the haters who think she's crazy for keeping a gun near her newborn.
Backlash erupted after Wright posted a pic of her BF and baby daddy tending to their month-old baby ... with a semi-automatic handgun sitting on the nightstand next to them.
Lil Bit thinks the only real danger is having the gun locked away. She reminded us about her 2nd Amendment rights, and added, "By God I will unload on somebody if they break in and try to hurt me or my family."
Wright promises she keeps her firearm in "safety mode" ... so in her mind, it's all good. However, North Carolina law says it's a misdemeanor to leave a gun any place an unsupervised minor could reach it. It's debatable whether that applies to a one-month-old.
Lil Bit promises she'll hide the gun once the kid gets older ... but for now, she's not worried about him messin' with it.