Baltimore Ravens Stud John Urschel -- Uncle Sam Wants Me to Help NSA Spies
Baltimore Ravens Stud
Uncle Sam Wants Me
To Help NSA Spies!!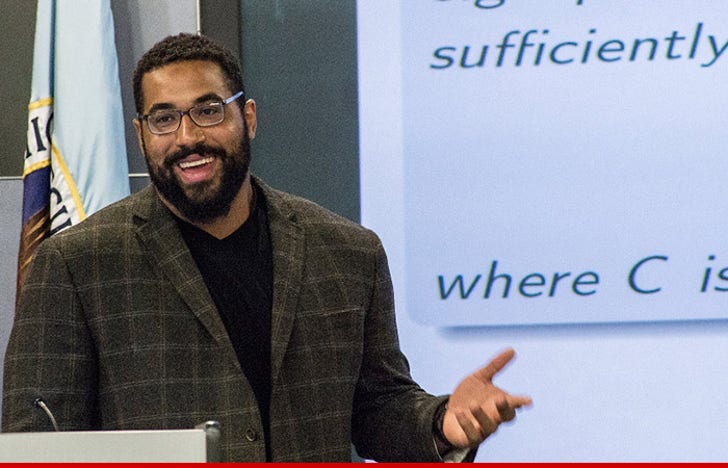 EXCLUSIVE
The NSA has its eyes on Baltimore Ravens offensive lineman John Urschel -- but this is a good thing ... 'cause the guy is so damn brilliant, the government desperately needs his help.
TMZ Sports has learned the National Security Agency -- yes, the guys who track down terrorists -- recruited Urschel after seeing the skills he displayed while working toward a Ph.D in math.
It's pretty amazing, and kinda 'Beautiful Mind'-y -- but Urschel actually schooled NSA agents last week ... delivering a lecture filled with a bunch of math stuff way above our pay grade and education.
But we're told John killed it ... explaining an algorithm he created that -- in layman's terms -- allows the agency to take a lot of complicated data, and present it in terms mortals can understand. Kinda like super math for super dummies.
Urschel tells us he was pumped about his presentation, and says after the NFL ... he's open to doing more with the NSA. However he adds, "I'd have to weigh it with other opportunities ... such as being a professor, being a researcher, or working in the industry."