Marlon Wayans -- Roasts Tim Tebow ... My Kid's Team Needs a QB
Marlon Wayans
Roasts Tim Tebow
My Kid's Team Needs a QB!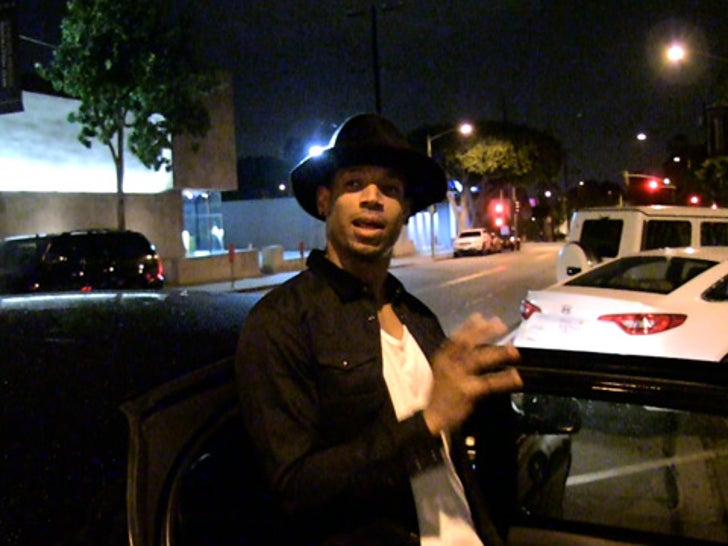 Marlon Wayans just offered to resurrect Tim Tebow's QB career ... telling TMZ Sports he feels like Tebow could come in right now and contribute quality minutes ... to his 12-year-old son's football team.
Marlon was at Craig's in West Hollywood when we asked the "Haunted House II" star about Tebow's unsuccessful tryout with the Eagles earlier this week.
Check out the clip -- Marlon says that he's a fan of Tim ... so much so that he thinks the 6'3" 236 lbs. QB may just have a place in a league full of players who'll be of drinking age in 2024.
FYI -- Marlon's son plays QB and is a beast. So Tim, you got your work cut out for you buddy.