Miley Cyrus -- Check Out My Boobs & My Vagina ... In Full Color
Miley Cyrus
Check Out My Boobs & Vagina ...
In Full Color!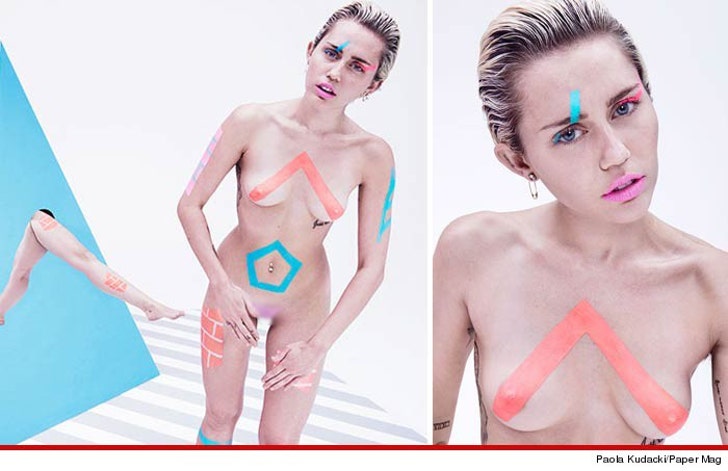 Breaking News
Miley Cyrus might not BREAK the Internet, but her nearly bare nipples and crotch in Paper Magazine should make a nice dent.
Miley's the cover story, and inside her nips are covered with peach paint. Her lady parts got a shade of pink ... paint. As for why Miles did the spread -- look under her left boob for the "Just Because" tattoo.
Celeb photog Paola Kudacki did the honors, and the creative director was Diane Martel ... who also did the wild visuals for Miley's Bangerz Tour.
Interestingly, Miley shares her cover with a pig. Kim's ass hogged the camera.