Ernie Reyes Jr. -- 'Ninja Turtles' Star Hospitalized ... My Kidneys Are Shot
Ernie Reyes Jr.
'Ninja Turtles' Star Hospitalized
... My Kidneys Are Shot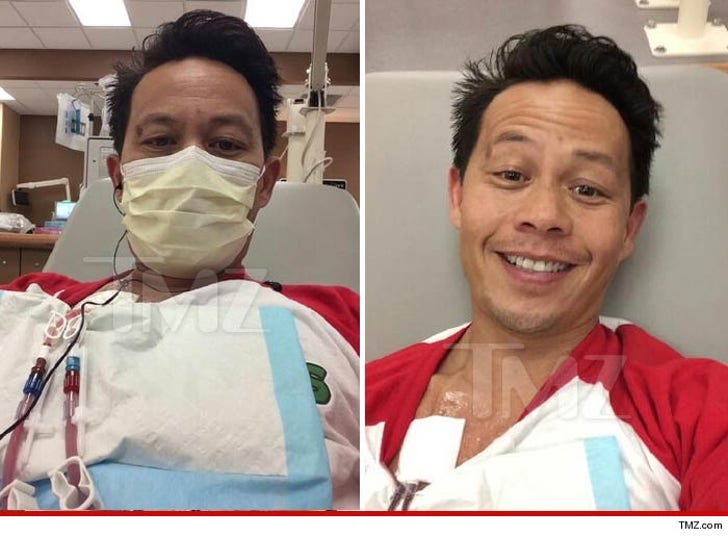 Exclusive Details
Former action star Ernie Reyes Jr. -- who famously played Keno in "Teenage Mutant Ninja Turtles II" -- is "fighting for his life" after suffering from kidney failure ... this according to his family.
Reyes Jr. was huge back in the day -- starring as Tai in "The Last Dragon," Prince Tarn in "Red Sonja" ... and he was the main character in "Surf Ninjas."
He later transitioned into MMA -- and went 3-0 in Strikeforce.
Now, 43-year-old Reyes Jr. is hoping for a kidney transplant after his own began to fail back in March. Since then, he's been in and out of the hospital in Texas ... and his eyesight is failing.
Ernie's sister tells TMZ Sports ... Reyes is in the process of getting on a transplant list -- but in the meantime, he's been receiving dialysis treatments 3 times per week.
We're told the family has set up a fundraising page to help with medical bills and several folks from his films and TV shows -- like stunt coordinator pals James Lew from "Rush Hour 2" and Andy Cheng from "The Rundown" -- have pitched in.