Brandon Spikes -- Cops Call BS On Deer Story ... Charge NFL'er with Hit & Run
Brandon Spikes
Cops Call BS On Deer Story
Charge NFL'er with Hit & Run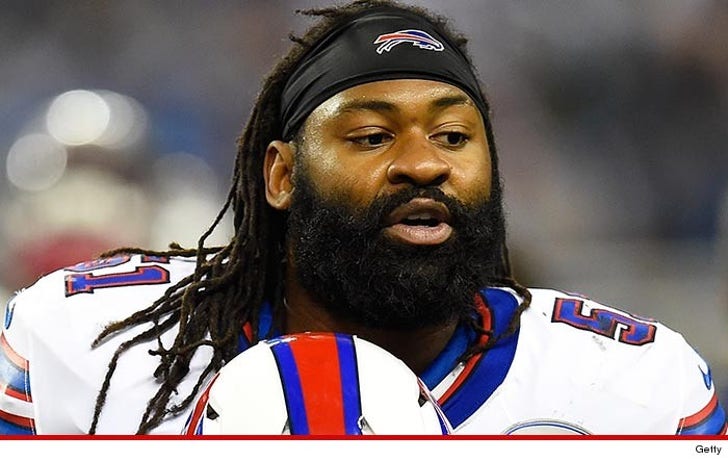 Breaking News
NFL linebacker Brandon Spikes never hit a deer on a Massachusetts freeway this weekend -- instead, cops say he struck an SUV and fled ... and now he's been hit with criminal charges.
The story was bizarre from the start -- with officials discovering Brandon's expensive Maybach car on the side of the interstate in Foxboro early Sunday morning with no signs of Brandon.
The OnStar operator who responded to the crash said Brandon claimed he had struck a deer.
Cops smelled something fishy and investigated ... and now, they believe there was no deer ... instead, he smashed into the back of an SUV -- leaving 3 people with minor injuries, including a 12-year-old girl.
Officials say Spikes has been charged with leaving the scene of a personal injury crash, negligent driving, speeding and failure to stay in his lane.
Spikes was cut by the New England Patriots following the crash.