NFL's Asante Samuel -- Starts Rap Label ... I'm Learning From Jay Z
NFL's Asante Samuel
Starts Rap Label
... I'm Learning From Jay Z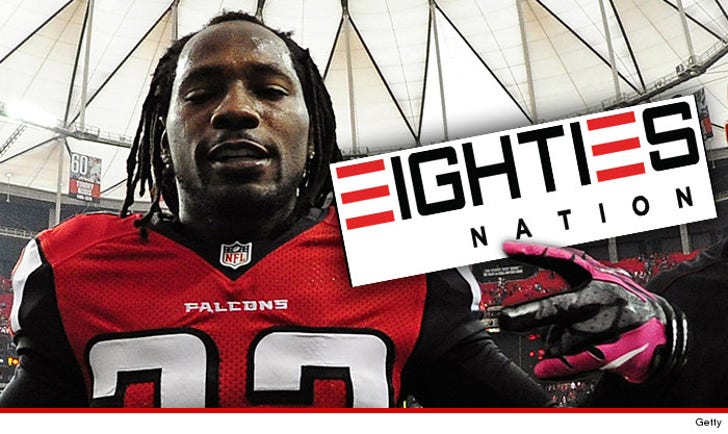 EXCLUSIVE
Former NFL superstar Asante Samuel is jumping in the rap game ... starting his own record label ... and he tells TMZ Sports he has his eyes on an ex-teammate with RIDICULOUS rhyme skills.

Samuel -- a 4-time Pro Bowler and one of the best CBs of his era -- recently launched the Eighties Nation record company ... which he hopes will make some cash ... and a difference in his hood.
"I saw it as a way to help people get out of our hood and give them jobs and a way to stay out of jail."
Samuel says he's got big plans for his company -- and he's taking his cues on how to grow the business from some of the biggest names in hip hop.
"Jay Z, Cash Money ... I study all of them and I look up to those people."
As for his roster, Samuel says he's got some serious talent with guys like TeeStunna and TeeJay out of Ft. Lauderdale ... but the next guy he signs might be a guy who's STILL in the NFL.
"My guy Willy Mo (DB for the Atlanta Falcons). I would sign Will Moore when his playing days are over if he's serious about it."
Check out Willie (and Asante's) rhyming skills below ... you be the judge.