NASCAR -- Confederate Flag Can't Ride With Us ... We Banned It A Long Time Ago
NASCAR
Confederate Flag Can't Ride With Us
... We Banned It A Long Time Ago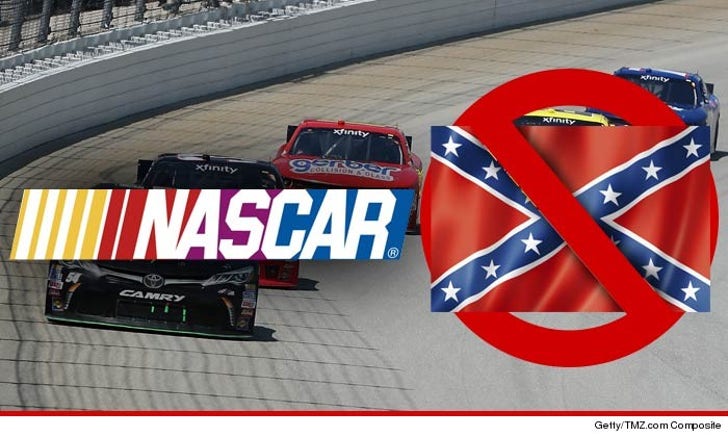 Breaking News
NASCAR is reminding everyone where it stands in the raging debate over the Confederate flag ... saying it BANNED the controversial symbol a long time ago ... and ain't nothing changed.
The debate over the flag has intensified ever since South Carolina Governor Nikki Haley vowed to have the flag removed from the statehouse in the wake of the tragic racial attack in the state last week.
NASCAR -- headquartered next door in North Carolina -- released a statement today, commending the governor and reminding the world ... they dissed the flag a long time ago.
"NASCAR supports the position that South Carolina Governor Nikki Haley took on Monday. As our industry works collectively to ensure that all fans are welcome at our races, NASCAR will continue our long standing policy to disallow the use of the Confederate Flag symbol in any official NASCAR capacity."