Zlatan Ibrahimovic -- Wanna Smell Like Me? ... Buy My Cologne.
Zlatan Ibrahimovic
Wanna Smell Like Me?!
... Buy My Cologne.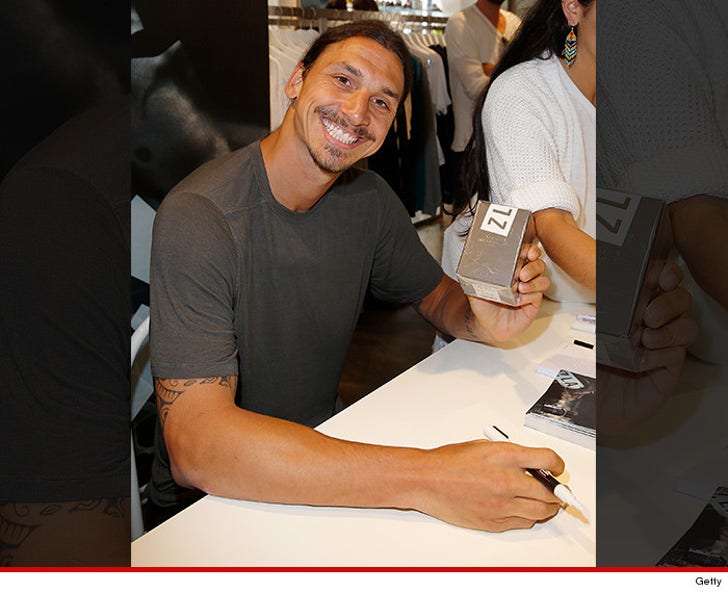 Breaking News
Wanna smell like a smug 33-year-old international soccer superstar???
Well, you're in luck ... 'cause Zlatan Ibrahimovic has just released his brand new smelly cologne.
The Paris Saint-Germain star says he's been working on his new signature fragrance for 2 years ... and delivered it to the masses at a big event in Paris this week.
So, what does Zlatan smell like? Here's the description according to the release ...
"The fragrance is announced as citrus cologne with woody and aromatic tones.
It opens with notes of lemon, spices and green grass. The heart mixes marine accord white lavender. The composition ends with vetiver, leather and woody notes."
But if Zlatan isn't your speed and you're more of a Ronaldo-scent kind of a guy ... don't worry ... he's releasing his own cologne later this summer.
Guessing it will smell like hair grease and Nair.