Kate Upton -- Top Gun Entrance into Chi-Town (VIDEO)
Kate Upton
Top Gun Entrance
... Into Chi-Town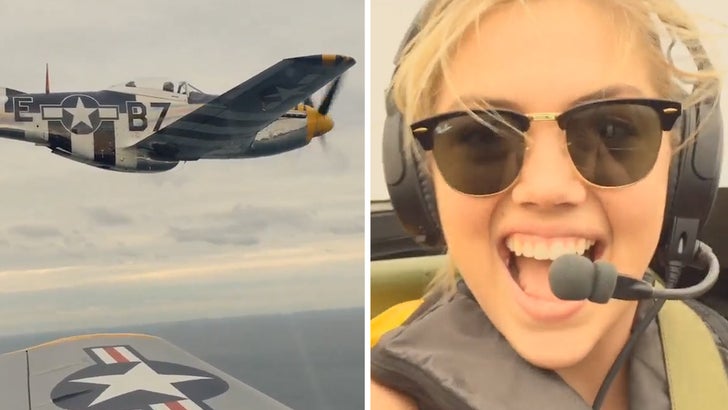 Instagram
Kate Upton had a strong buzz over Wrigley Field -- she was riding shotgun in a World War II era fighter plane that buzzed the Cubs-Tigers game.
Four P-51 Mustangs flew over Wrigley in honor of the 1945 throwback game, and Kate was in the cockpit of one of them ... posting some badass vids (h/t BSO) from the event.
Take note -- the pilots did NOT force Kate to wear one of those ugly, confining jumpsuits during the flight. Nor did they care that her BF Justin Verlander pitches for the opposition. Smart pilots.
Words never heard with Upton on board: "Negative ghost rider, the pattern is full."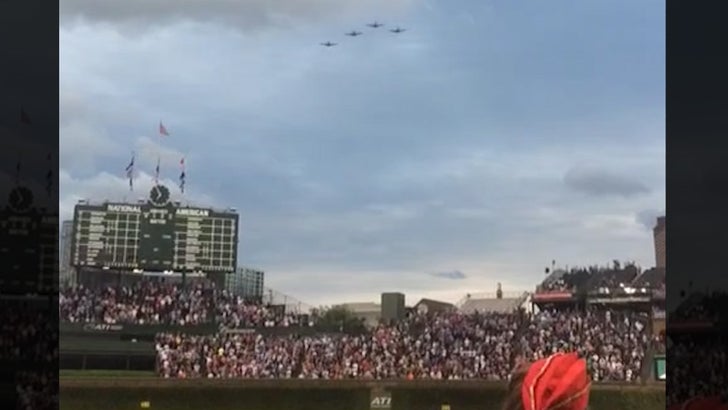 Vine.co