Cyborg & Miesha Tate -- We Got Screwed ... We Should Be Fighting Ronda Rousey
Cyborg & Miesha Tate
We Got Screwed
We Should Be Fighting Ronda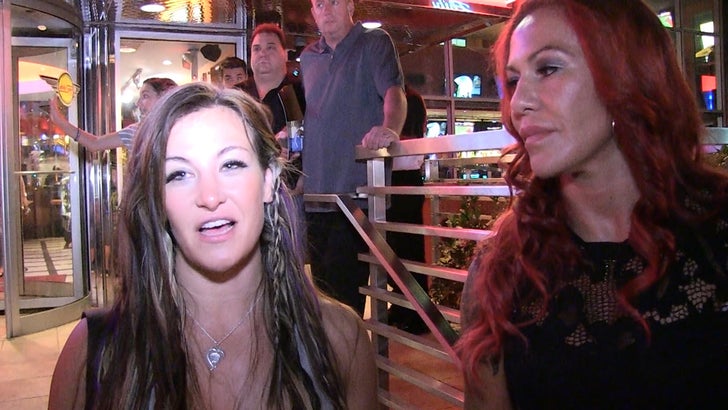 TMZSports.com
Cris "Cyborg" Justino says Ronda Rousey is straight DUCKING HER and has been for years -- and she's now calling out the UFC champ ... saying she wants the next fight.
Cyborg has been out in Philly with fellow MMA badass Miesha Tate to shoot the movie "Fight Valley: Knockaround Girls" ... when we asked how they felt about getting passed over for the main event at UFC 195.
Obviously, they weren't happy about it ... but both Tate and Cyborg say they're ready to brawl with Rousey any time, any where.
"It's not my choice, it's her choice," Cyborg said ... "I'm ready. Let's go fight."
As for Tate, she says her rematch is just a matter of time -- "That day will come and we will see that fight again."
Rousey has to get through Holly Holm first ... who happens to be co-starring in the movie with Cyborg and Tate.
Maybe they can strategize together ...