Drake's Dad -- 'I Don't Know Anything About Serena' (Video)
Drake's Dad
'I Don't Know Anything About Serena'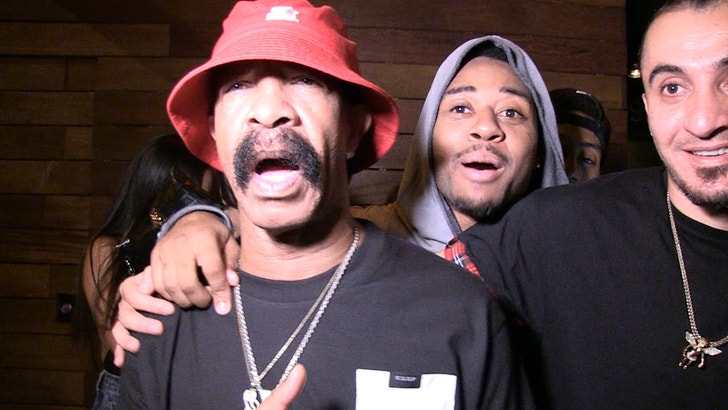 TMZSports.com
Here's Drake's dad ... trying to play it cool when asked how he feels about his son gettin' up close and personal with the greatest tennis player who ever lived recently -- but what does it all mean?!!?
It's an interesting clip ... and not just because Dennis Graham hit up 1 OAK on a Tuesday.
Look, we all know Drake and Serena had a thing a few years ago -- and seem to have reconnected again recently, as evidenced by these pics of the two all over each other at an Italian restaurant.
But when we asked Dennis about his son's relationship with Serena -- it was all about deflection, deflection, deflection.
So, is this Dennis trying hard not to say anything to tick off his son ... or do you really think he doesn't know what's going on with the two?
Check out the clip ... and notice the OVO owl chain he's wearing.