Miss America Pageant -- Meltdown Over Vanessa Williams Apology
Miss America Pageant
Meltdown Over
Vanessa Williams Apology
The Miss America execs preparing for the live show on Sunday are in crisis mode over Vanessa Williams' appearance ... and it all has to do with the nude, girl-on-girl pics that caused her to get dethroned 31 years ago.
Sources connected with the pageant tell TMZ, Vanessa agreed to appear at the beginning of the show where a Miss America official would apologize for forcing her to resign after the now-famous photos were unearthed. Vanessa would then be presented with a fresh crown.
But production sources tell TMZ, there was a meeting Wednesday between Vanessa's people and the organization and it all hit the fan, because the Miss America people were under the impression Vanessa would apologize for her actions, and then they would give her the crown.
It seems almost ridiculous pageant officials would think Vanessa would fall on the sword, but that's the case.
As of Thursday night, the 2 sides are at an impasse. The pressure's on the organization, because a promo has been running non-stop touting Vanessa's return.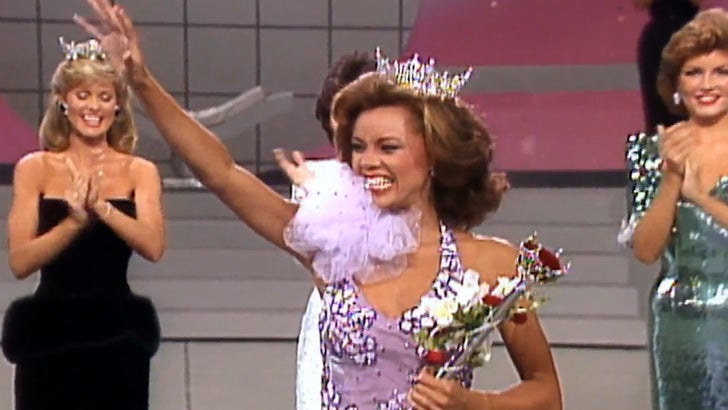 ABC