Darryl Strawberry Says Khloe Is Saving Lamar's Life
Darryl Strawberry
Khloe Is Saving Lamar's Life
... I Should Know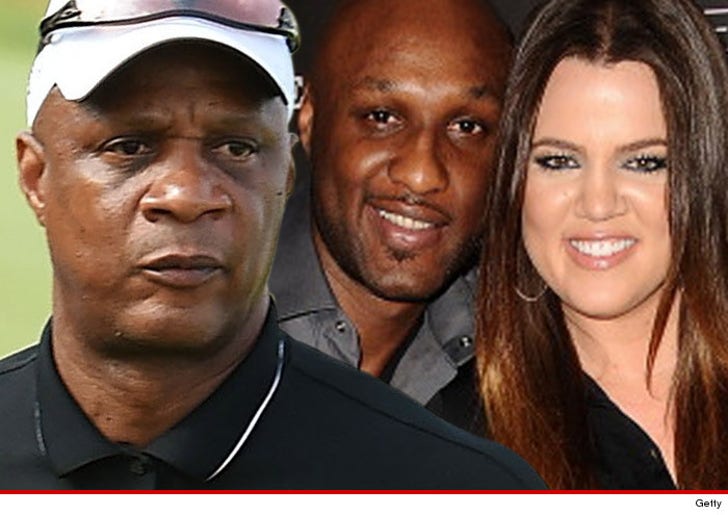 EXCLUSIVE
Darryl Strawberry says Khloe Kardashian's decision to call off the divorce from Lamar Odom didn't just save their marriage ... but maybe Lamar's life ... because LO desperately needs her love and support to get back on his feet.
Strawberry knows what he's talking about -- he not only battled drug addiction during the height of his MLB career (he's now sober) but also runs a treatment center for recovering addicts.
So, when we asked him about the Odom situation, he stressed that Khloe is CRUCIAL to his recovery.
"Lamar stands a much better chance with her by his side. When you stand and confront your problems as man and wife, it makes you stronger. It did for me."
"Most people aren't going to care, so many people walk away. But if they face all these things together I hope that with the help of God he can get his life back in order."
FYI -- Strawberry met his current wife Tracy at a Narcotics Anonymous convention in 2003 and they have since written a book called, "The Imperfect Marriage," to help people in broken relationships.