Eva Longoria: Don't Cha Wish Your Girlfriend Was Hot Like Me
Eva Longoria
Don't Cha Wish Your Girlfriend
Was Hot Like Me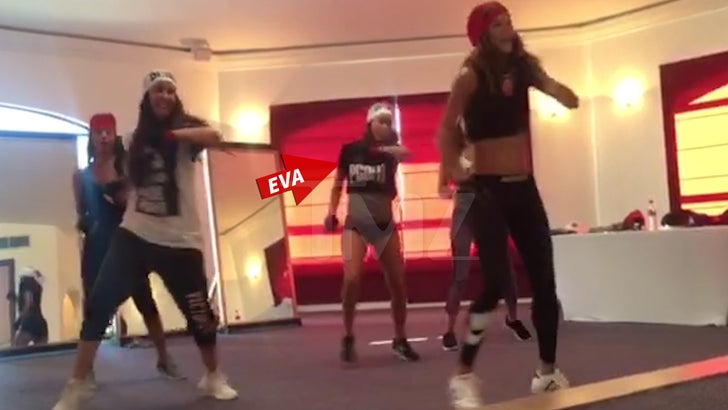 TMZ.com
Some people spend hours at the gym ... Eva Longoria dances like a Pussycat Doll.
Eva flew to Mexico recently for a dance fitness retreat run by founder and choreographer Robin Antin. It's more of a sexy aerobics boot camp where they tried out the new PCDFIT weighted fitness gloves ... Antin tells us they were inspired by UFC fighter Ronda Rousey for an added kick-ass element.
Eva nails the intense routine, which clearly yields great results.