Kenny Smith to Kobe -- 'Black Mamba' Is Dead ... Come Join Us On TNT
Kenny Smith to Kobe
'Black Mamba' Is Dead
Come Join Us On TNT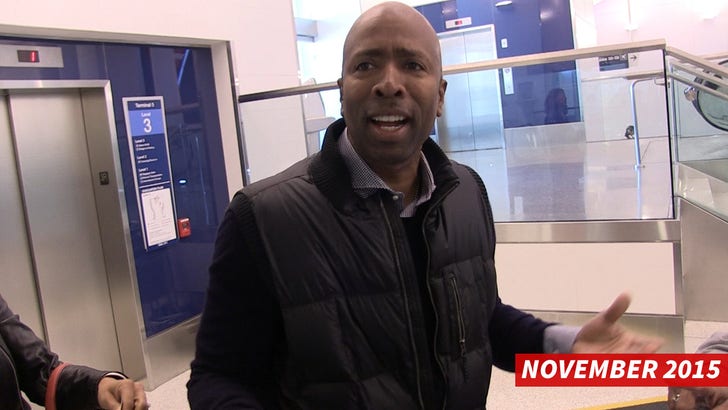 TMZSports.com
Look, it's no secret Kobe's playing like crap these days -- and Kenny says it's because his superhuman "Black Mamba" alter-ego was murdered by Father Time (RIP).
The good news? Kenny wants Kobe to come join him as a panelist on "Inside the NBA" on TNT ... but the job offer was laced with an old fashioned shot at the Lakers.
"We got a seat for you Kobe on TNT ... and it'll be ready for you in April 'cause y'all wont make the playoffs."
Kenny says it's the perfect gig for Kobe ... since it would reunite him with his former BFF/archnemesis Shaquille O'Neal.
"Could you imagine him sitting next to Shaq with us? Telling Lakers stories ... why they hated each other. Why they loved each other. Oh man."