Jon Voight: I've Still Got the 'Seinfeld' Bite
Jon Voight
I've Still Got ...
The 'Seinfeld' Bite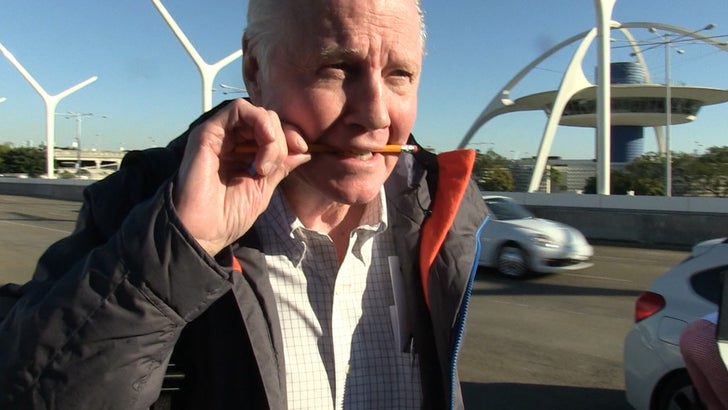 TMZ.com
Jon Voight still has a vicious set of chompers ... 21 years after his infamous "Seinfeld" bite, he flexed his powerful jaws again.
Our photog caught up with Jon at LAX Thursday and talked about the 1994 episode where George compares teeth marks on a pencil to the bite mark Jon left on Kramer's arm.
You gotta see the clip -- Jon was happy to recreate the awesome Seinfeld scene. And yeah ... the pencil's definitely going in our TMZ hall of fame.