NY Mets' Yoenis Cespedes: TREAT. YO. SELF. ... Gets New 'World Series' Ride
NY Mets' Yoenis Cespedes
TREAT. YO. SELF.
Gets New 'World Series' Ride
NY Mets superstar Yoenis Cespedes decided to reward himself for getting to the World Series this year -- so he dropped $75k to pimp out a brand new 3-wheeled super car ... TMZ Sports has learned.
Cespedes has become OBSESSED with designing and customizing whips -- especially with Alex Vegas from The Auto Firm in Miami.
So, all he needed was an excuse to splurge on a new ride -- and the World Series run felt like the perfect reason.
The result? A custom Avorza Polaris -- with Avorza red and grey leather seats and a custom red #52 on the hood.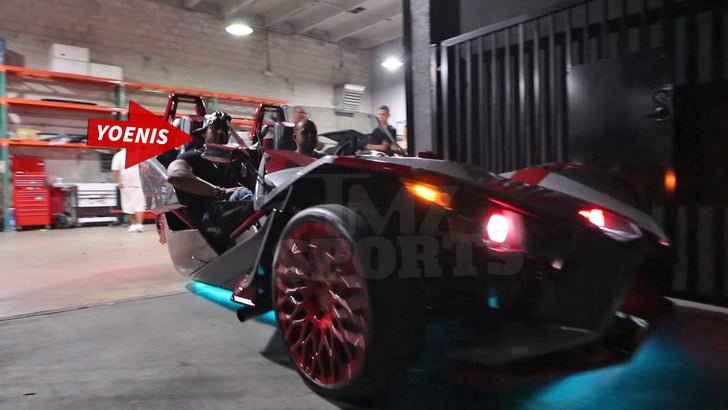 TMZSports.com
In total, Cespedes put $75k worth of work into the $20k car ... and the end result is pretty sweet.