VH1's 'Black Ink': Cops Yell, 'Cut!!' We're Arresting Your Star
VH1's 'Black Ink'
Cops Yell, 'Cut!!'
We're Arresting Your Star
One of the tattoo artists on VH1's "Black Ink" had to unhand a customer's ass to surrender to cops ... who busted him right in the middle of a shoot in NYC.
TMZ has learned Ceaser Emanuel was arrested Monday evening on a warrant for failure to pay child support. Witnesses in the Black Ink Tattoo Studio tell us Ceaser was putting a fresh piece on a female client's butt when the cops showed up.
We're told Ceaser's co-star Dutchess followed him down to the police station ... with the show's cams rolling. It's unclear if Ceaser -- who's got a rep for being an a**hole (it's even tatted on him) -- posted bail.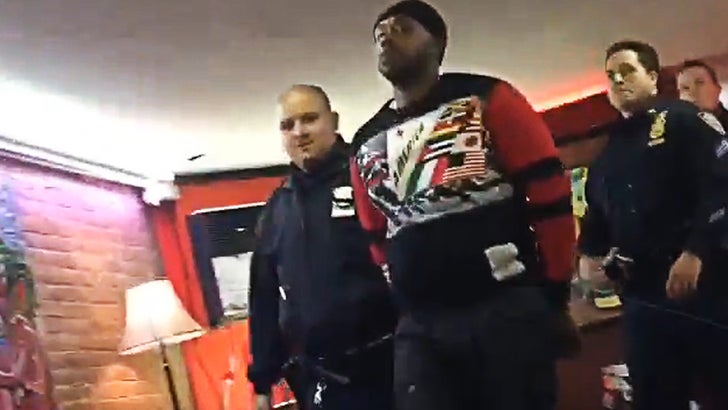 Instagram