Boxer Kelly Pavlik: Video Of Alleged Pellet Gun Attack ... 'You Just Shot Me'
Boxer Kelly Pavlik
Video Of Alleged Pellet Gun Attack
'You Just Shot Me'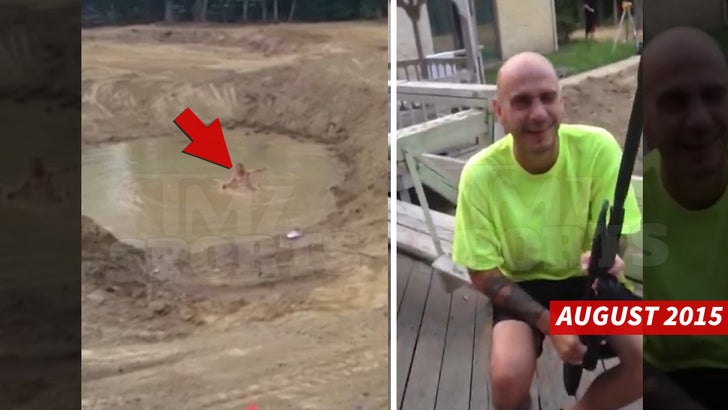 TMZSports.com
TMZ Sports has obtained crazy video of boxing champ Kelly Pavlik allegedly firing a pellet gun at -- and hitting -- an unarmed man in an August incident that's being investigated by police.
The alleged victim has told police he was working on a pond at Pavlik's Ohio home back in August when the 33-year-old former WBO and WBC middleweight champ grabbed a pellet gun and opened fire.
In the video, you can hear the man scream for Kelly to stop ... but despite his pleas, someone fires a weapon ... and you hear the man yell, "Kelly ... Ow! you son of a bitch. It went right through my arm."
"You just shot me in the arm ... dude I got blood."
The camera then pans over and you see Kelly holding a pellet gun.
The alleged victim filed a police report a few days later in which he claims Pavlik was drinking during the incident.
TMZ Sports spoke with Mahoning County Sheriff Jerry Greene who says the case has already been kicked over to the county prosecutor who will decide if Pavlik will be hit with criminal charges.
We reached out to Pavlik's attorney for comment -- so far, no word back.