Holly Holm -- I'm Hangin' With Jamie Foxx Now!!! (VIDEO)
Holly Holm
I'm Hangin' With Jamie Foxx Now!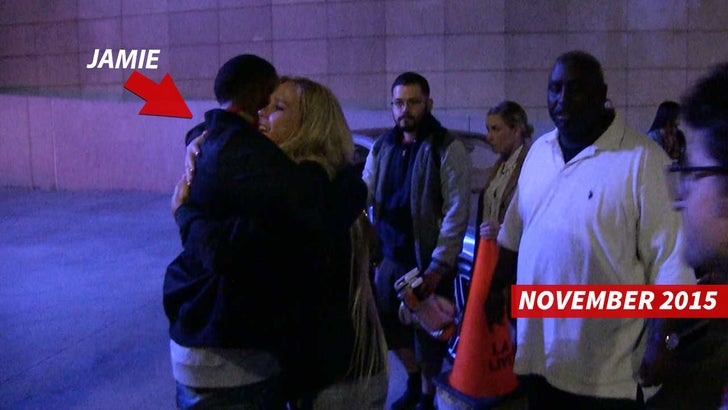 TMZSports.com
Talk about a role reversal ... while Ronda Rousey is still recovering from her injuries, new UFC champ Holly Holm was rubbing elbows with a HUGE movie star Thursday night ... and TMZ Sports has the footage.
Holm and her husband hooked up with Jamie Foxx at Staples Center -- and shot the breeze before the big Clippers vs. Warriors game last night ... one of the biggest events in town.
But the coolest moment came AFTER the game ... when Holly and Jamie had a real moment -- with Holm thanking Foxx for taking the time to talk and hang out.
It's a pretty cool moment.
As for Holm following Rousey's path into movie stardom, we asked Foxx if he was thinking about a role for Holly ... check out what he said.