Rihanna: 'Anti' PDA with Travis Scott
Rihanna
'Anti' PDA with Travis Scott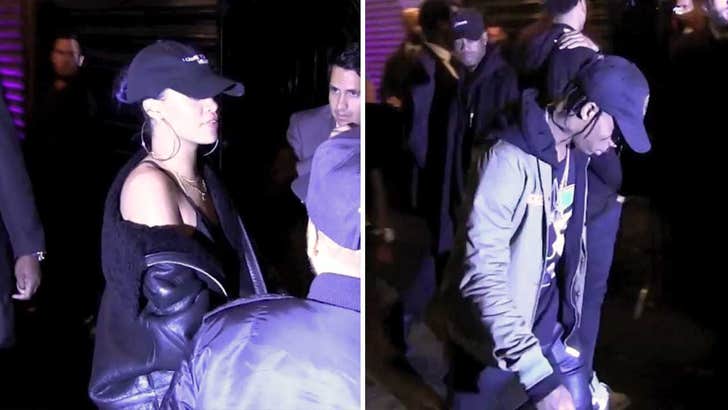 SplashNewsOnline.com
Rihanna and Travis Scott are rolling into the same venue but keeping an arm's length from one another ... at least for the public.
RiRi attended Travis' Brooklyn concert Thursday night but left by herself with Travis trailing not too far behind in his own car. No surprise ... we saw them a little later arriving at Up&Down nightclub. Again, just minutes apart.
They haven't been seen out much since their heavy makeout sesh at a Fashion Week after-party ... but looks like it's still on.
Bonus for the RihannaNavy -- you gotta see RiRi school one of the photogs on the title of her new LP, "ANTI."