NFL's Stedman Bailey -- Video Of Bloody Crime Scene ... After Drive-By Shooting
NFL's Stedman Bailey
Video Of Bloody Crime Scene
... After Drive-By Shooting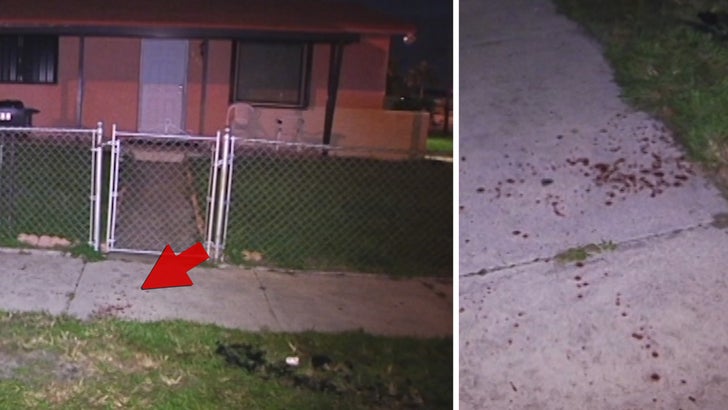 RELIABLE NEWS
The concrete was spattered with blood outside the Miami Gardens home where St. Louis Rams WR Stedman Bailey was shot Tuesday night ... after a drive-by shooting left him and another man hospitalized.
A neighbor who says he spoke with police claims he was told officers counted 33 shell casings at the scene.
Bailey and another man were sitting in a car outside Bailey's family home when a car rolled up and opened fire at 8:45 PM ... striking Bailey twice in the head. The other driver was hit multiple times, reportedly while trying to shield two children in the car from the gunfire.
According to cops, the victims drove themselves to a nearby hospital for treatment. Bailey is listed in critical but stable condition and is set to undergo surgery early Wednesday morning.
Bailey's neighbor says the NFL player has a good reputation in the area and was not known for being involved in dangerous activity -- "he's a good guy."
So far, no arrests have been made -- but cops are on the hunt for a light colored Buick Regal.