Alexei Ramirez: I Spent $25k ... To Make My Car A Chameleon
Alexei Ramirez
I Spent $25k
To Make My Car A Chameleon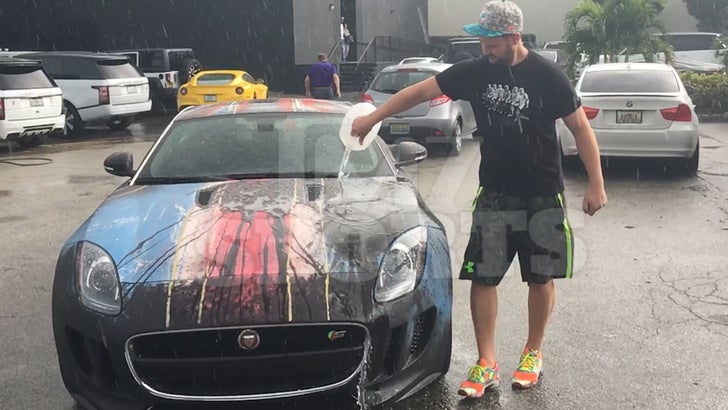 TMZSports.com
White Sox star Alexei Ramirez was torn on what color he wanted his 2016 F-TYPE Jaguar to be ... so he dropped $25k so he wouldn't have to decide ... 'cause now the car freakin' CHANGES COLORS.
We spoke to customizing god Alex Vega from The Auto Firm who tells us the whip was painted by graffiti artist Rene Turrek using thermochromic paint ... meaning when the Jaguar is cold ... it's black ... but when it warms up it morphs into a red, white, and blue masterpiece.
Final price tag for the paint job? $25k!!
Alexei's ride is a work of art ... literally ... it's destined to be part of Miami's Art Basel show this December and is a joint project with Warren Henry Automotive Group.