NFL in L.A. -- Raiders, Rams & Chargers All Want to Move
NFL in L.A.
Raiders, Rams & Chargers ...
OH MY!!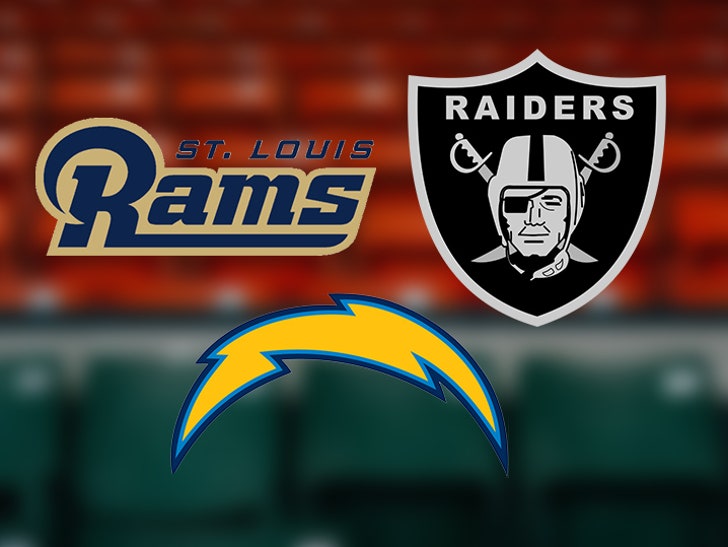 Breaking News
3 NFL teams are suddenly like waiters on the Sunset Strip ... trying to get a break in Hollywood -- the Chargers, Rams and Raiders all filed docs with the league to move to Los Angeles.
The Greater L.A. area's been without pro football since the Rams bolted in 1994, and as expected they're now one of the teams trying to return. Oakland and San Diego's teams also lived up to longtime rumors and filed the same application to play in L.A. ... starting this coming season.
The next step is a league vote -- three quarters of the 32 teams must vote yes to gain approval. No city has 3 franchises, so it's a safe bet at least one wannabe will get denied.
It never rains in Southern California, but now it's pouring NFL squads.