Cowboys Legend Daryl 'Moose' Johnston: Johnny Manziel Would Bomb As QB in Dallas!!
Cowboys Legend 'Moose' Johnston
Johnny Manziel & Dallas...
Not A Good Fit!!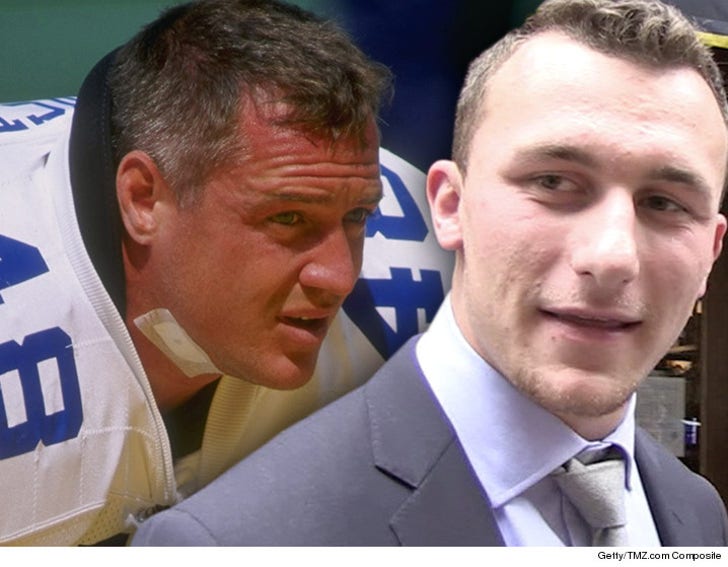 EXCLUSIVE
Three-time Super Bowl champ Daryl "Moose" Johnston wants Johnny Manziel far, far away from big D, because he's way too immature to handle the pressure of playing for America's team.
TMZ Sports talked to the ex-Cowboy about rumors Dallas could be Johnny Football's next stop if the Browns cut bait -- and right now Johnston thinks the "risk far outweighs the reward with Johnny. He would be a huge distraction."
He also said, "If he's having trouble away from the field in Cleveland then he would really struggle in Dallas ... the spotlight is so much bigger."
Of course, Jerry Jones has talked about how close he came to drafting Johnny, and according to several reports ... Texas native Manziel WANTS to be a Cowboy.
While Tony Romo will be back as the starter ... the 'Boys do need a decent backup (Romo's got a history). So, what about another QB looking for a fresh start ... RG III?
Johnston said Griffin wouldn't be the best option -- based purely on style of play -- but still thinks he's "a much better fit than Manziel."