Sam Smith Horsing Around With Friends
Sam Smith
Horsing Around with Friends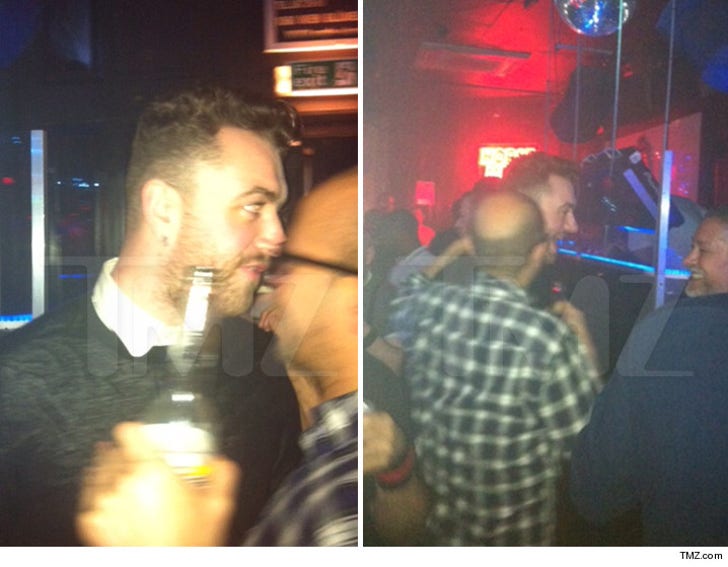 EXCLUSIVE
Sam Smith partied in London at a landmark gay club that might have the most uniquely awesome promotional night ever ... called -- wait for it -- Horse Meat Disco!
Yeah, Sam showed up for Eagle London's regular Sunday night event with a few older gents. Smith stayed for a while, drinking pints, dancing and horsing around, naturally.
HMD Sundays are not to be confused with Hot n' Hairy Mondays or Get Laid Wednesdays -- all of which prove London promoters are creative as hell.
No actual horses were harmed at the club. We think.