'Mike & Molly' Star Expands Family After Show Cancellation
'Mike & Molly' Star
I Lost a Show
But Gained a Pup!!!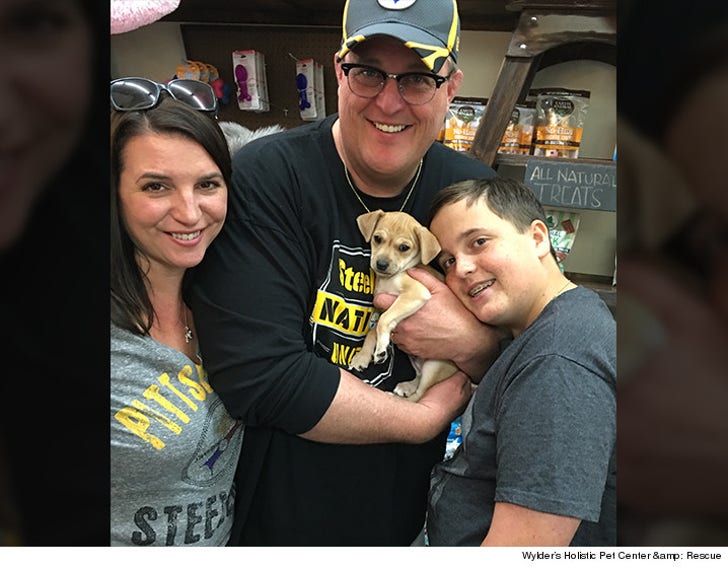 EXCLUSIVE
"Mike & Molly" star Billy Gardell will be an out of work actor when his show goes off the air soon ... but for Billy, it just means more free time to spend with puppies!
Gardell -- who plays Mike -- and his fam adopted a puppy this weekend from Wylder's Holistic Pet Center in Studio City, CA. Billy and his wife stopped by Sunday to just look but their son fell in love with a pup and they caved.
They named the cocker mix Buzz and dropped around a grand on the pooch and dog supplies.
CBS announced last month "Mike & Molly" has been cancelled after six seasons. The first episode of the last season aired Wednesday night.