Odell Beckham Jr. Designs GRAND THEFT AUTO Inspired Backpack
Odell Beckham Jr.
Designs GRAND THEFT AUTO
Inspired Backpack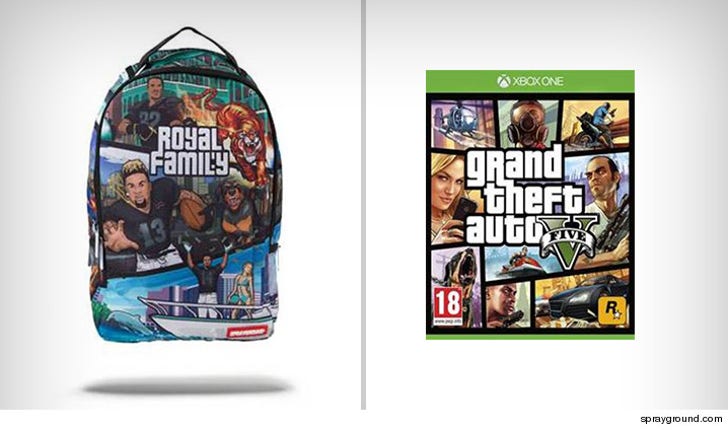 EXCLUSIVE
Odell Beckham Jr. looooooooves Grand Theft Auto ... or at least the design ... so much so that the NY Giants superstar helped design and sell a Grand Theft Auto inspired bag.
OBJ -- along with NFL'ers Jarvis Landry and Jeremy Hill -- hooked up with NYC (a.k.a. Liberty City) based brand 'Sprayground' ... and conceived the GTA-themed backpacks.
The bags run from $65 to $75, and we're told the first iterations of the bag sold so fast, the website crashed when they launched earlier this week.