MLB Star Alexei Ramirez: New Team, New Swag ... Drops $65k To Pimp BMW
MLB Star Alexei Ramirez
New Team, New Swag
Drops $65k To Pimp BMW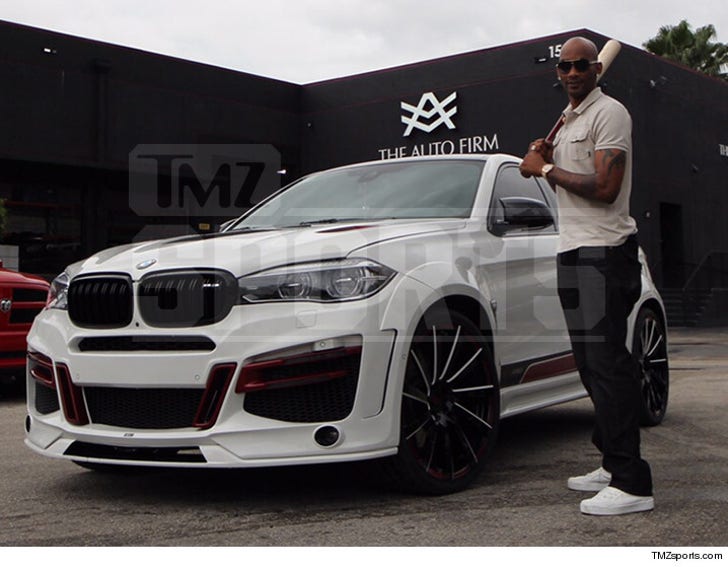 EXCLUSIVE
MLB star Alexei Ramirez wants to make an impression in his new town not by hitting home runs ... but by hitting the streets in a ridiculously sick custom ride ... with a crazy set of wheels.
We spoke to Alex Vega down at the Auto Firm in Miami, who tells TMZ Sports Ramirez felt he had to upgrade his whip since he just inked a new deal with the San Diego Padres ... so he stopped on in.
Vega says the Auto Firm gurus went to work on Alexei's ride ... adding an Avorza exhaust system, custom red & black interior, plus Av11 forged 24" wheels to his 2016 BMW X6 M ... final price tag ... $65k.
Craziest thing about the (kinda) new ride? The rims make the car look like the wheels are spinning IN REVERSE which Vega says "will trip you out when you see it."
Check out the video ... and be tripped out.